Namada and Anoma at Consensus by Coindesk in Austin
We are thrilled to announce that Namada and Anoma will be attending and speaking at Consensus 2023 by Coindesk, the longest-running and premier Web3 event that draws developers, community members, and organizations from all across the world.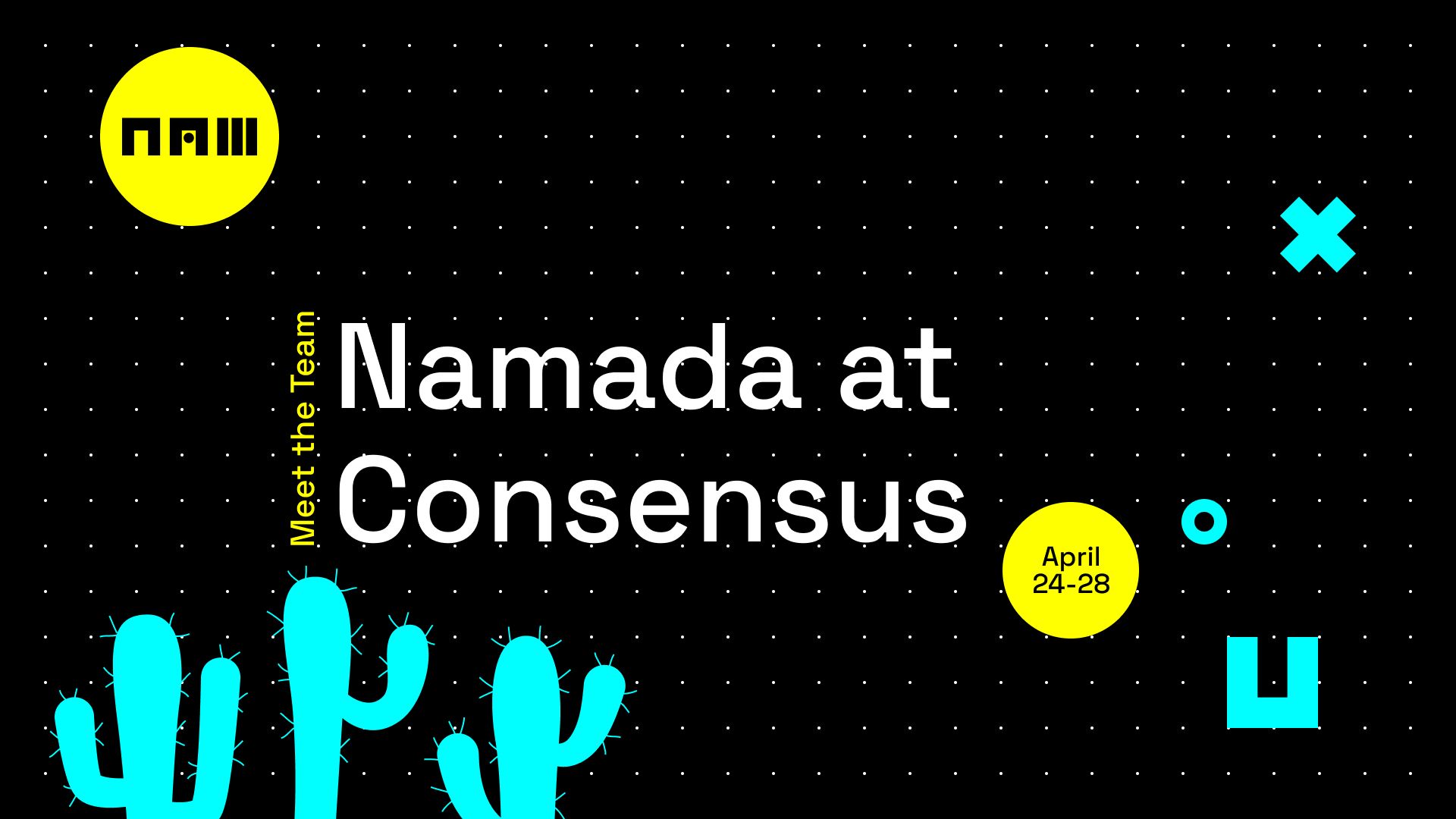 Consensus 2023: A Call to Action
Consensus has been a place for sharing state-of-the-art blockchain innovations and dreaming about crypto's future for 8 years. Consensus 2023 is a call for everyone involved in crypto to come together and find solutions to the industry's toughest challenges and realize this technology's latent potential.
The event is hosted by news publisher Coindesk and will take place in Austin, Texas – April 26 to 28. It is set to provide a unique opportunity for attendees to engage in insightful discussions, thought-provoking debates, and hands-on workshops, all aimed at tackling the most pressing issues in Web3.
You can visit the event website for more info here!
Namada & Anoma Talks at Protocol Village
This year, Consensus will feature a special Cosmos segment at Protocol Village, focusing on the advancements and future prospects of the ecosystem as a whole. The team behind Namada is proud to be part of this exciting portion of the event and to contribute to ongoing discussions surrounding the Inter-Blockchain Communication (IBC) protocol, which was designed by co-founder Christopher Goes.
The IBC protocol is an essential component of the Cosmos ecosystem that enables seamless and secure communication between sovereign blockchains. The Namada protocol natively interoperates with fast-finality chains via IBC, meaning that chains connected to the IBC Protocol can use Namada to execute private, shielded transfers of any kind of digital asset, from ETH to ATOM to CryptoKitties, for example.
One of the sessions, titled "IBC, Beyond the Cosmos" (April 28th and 4:55 PM CDT) will feature Co-founder of Namada and Anoma Adrian Brink, who will share his insights and expertise on what projects and technologies are playing the biggest roles in shaping the Cosmos ecosystem. Thyborg, a renowned figure in the blockchain and cryptocurrency space, will be moderating the segment. Other participants include:
IBC Product Lead, Susannah Evans
Co-founder of Osmosis Labs, Sunny Aggarwal
Axelar's Head of Developer Relations, Stephen Fluin
Adrian Brink will also be speaking at EVMNext, powered by Evmos, on April 27th about Anoma and Namada.
How to Meet Us in Austin
If you want a 1-on-1 meeting with one of our team members during the conference, fill out this form and we will get back to you with a time and a slot.
We're also hiring so this is a great opportunity to meet the team and let us know about your experience in person. Be sure to bring your CV if interested!
Stay tuned for more details on how you can connect with us at future events!
→ Register for Consensus here