Namada Featured in Delphi Digital Privacy Report
Delphi Digital has released a new report on the state of privacy in Web3, which takes a deep dive into Namada's technology and inner workings along with those of other top projects, including Zcash, Tornado Cash, and Monero.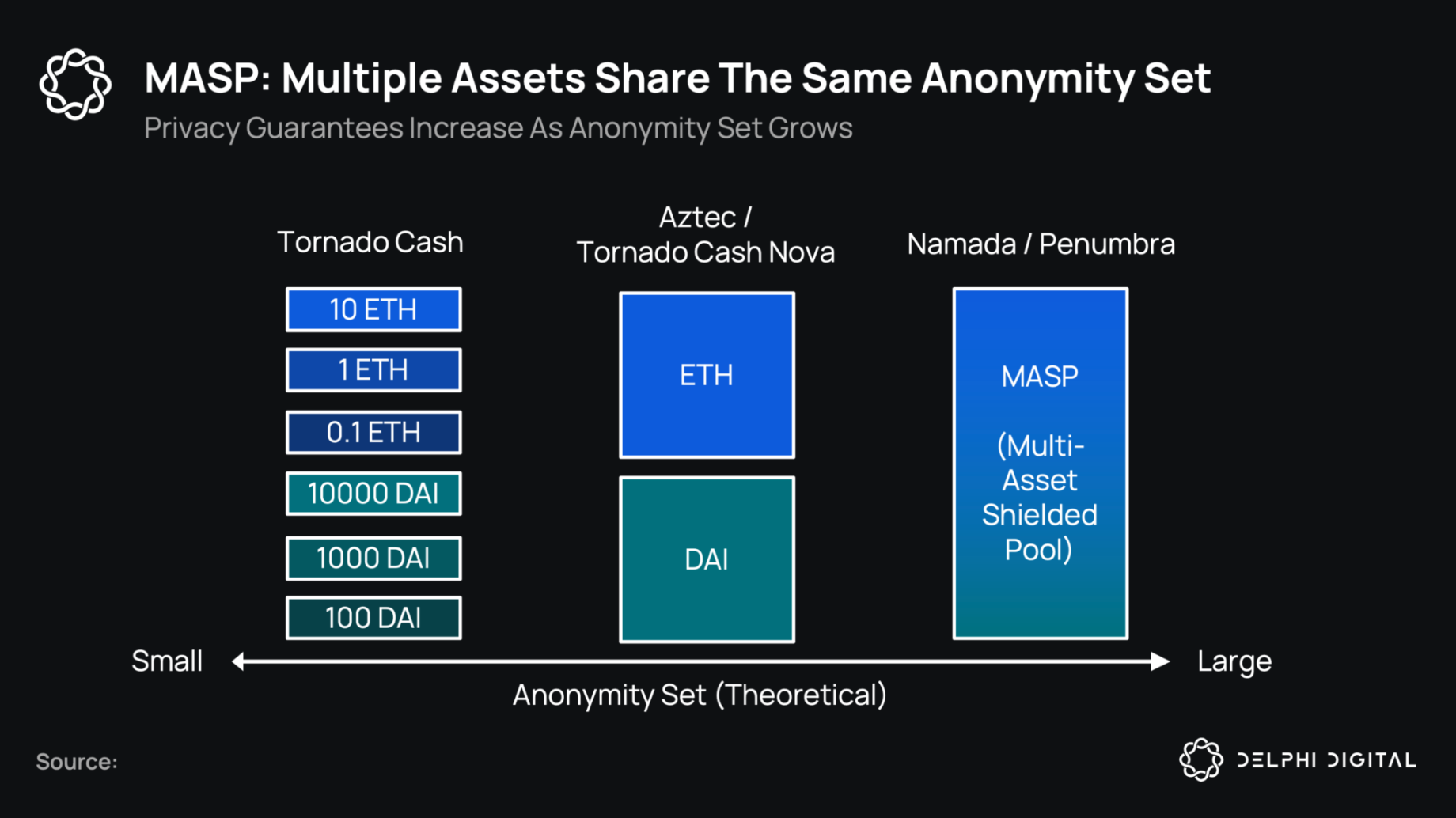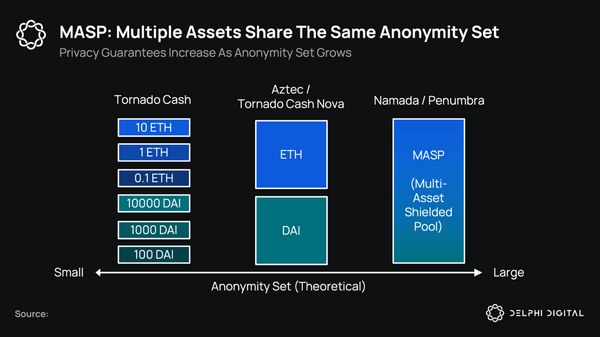 Delphi Digital, the institutional-grade digital asset research firm known for its in-depth blockchain research, recently released a new report titled "Everybody Needs *******" on the state of privacy in blockchain — in which they take a deep dive into Namada along with other top projects, including Zcash, Tornado Cash, and Monero.
Broadly speaking, the report is split into two key sections; the first section covers projects primarily driven by ZKPs alone. Various applications of ZK technology are highlighted, including mixers and shielded pools, as well as promising new developments, such as STARKs and SNARKs. From pages 20 to 24, the report speaks directly to projects like Namada, Aztec, and Penumbra, which are described as members of "the third generation of shielded pools offering a new solution".
The report goes on to cover Namada's Multi-Asset Shielded Pool (MASP) as a "core innovation" that supports all asset types — fungible and non-fungible. Delphi explains the benefits that Namada's single MASP brings (vs. how other protocols give each asset its own distinct shielded pool, fragmenting and reducing privacy guarantees) and highlights how MASP can be particularly interesting for holders of rare and exotic assets and NFTs, as they share and benefit from the same anonymity set as all other asset holders i.e. Bitcoin. Finally, the report also sheds light on Namada's seeding/retrofitting and shielded actions capabilities, as well as its Privacy as a Public Good incentive model, which it describes as "forward-thinking".
Innovations in privacy are a key driving factor for the future of blockchain adoption — and we at Heliax, the team building the Namada protocol, along with the other projects discussed in Delphi's report, are proud to be leading the charge. We are grateful that Delphi has produced such a report and hope for other similar media to be produced so that we can continue to raise awareness about the need for privacy together.

You can read and download the report in its entirety here (Delphi Digital members have free access).