Namada Featured in Messari
Namada, a PoS L1 for interchain asset-agnostic privacy, has been featured in a recent report by Messari, the digital asset research firm. The report offers an in-depth look at the Namada protocol and its goal to equip users with a single, asset-agnostic privacy set shared across all networks.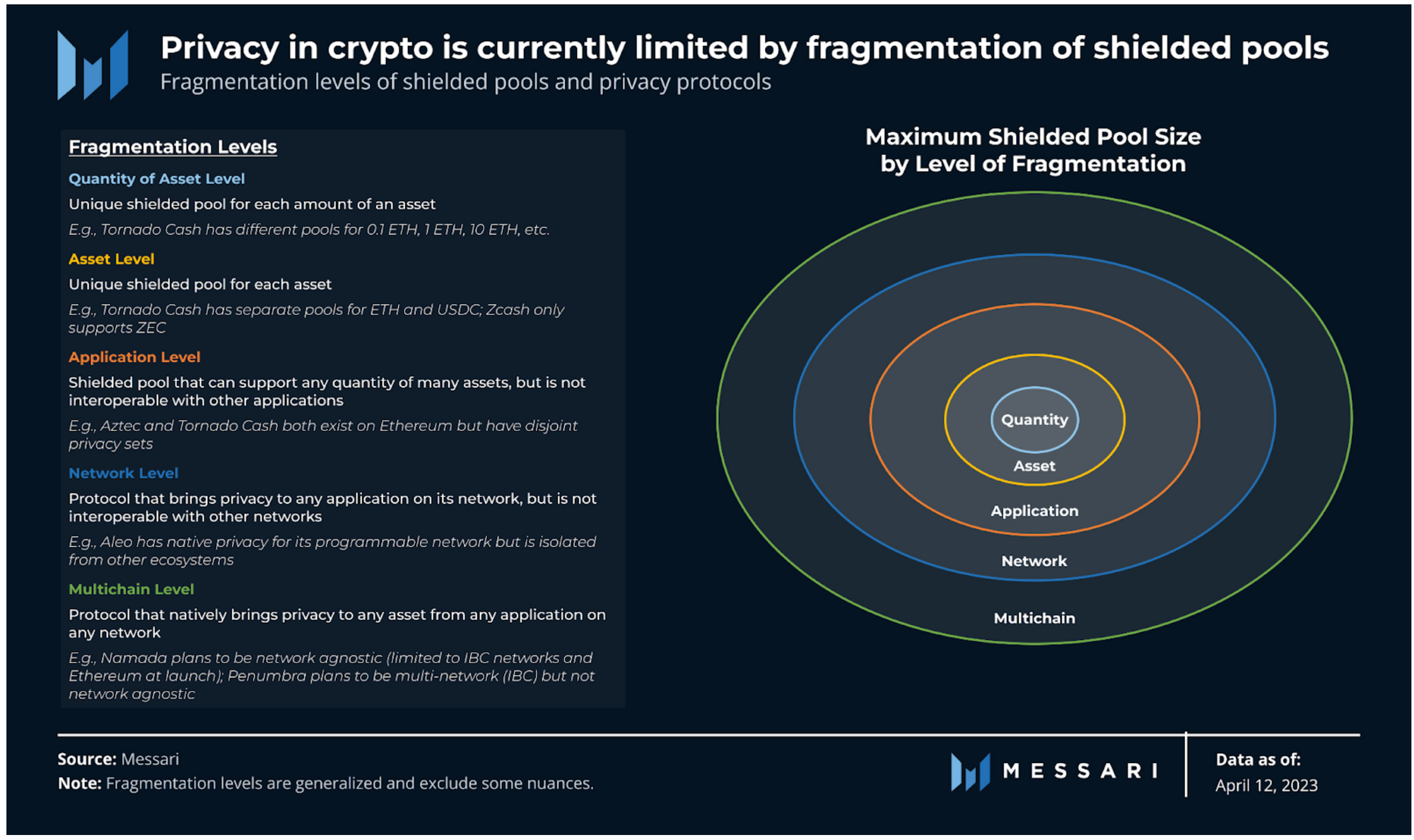 Messari, a research firm in the digital asset industry, has recently released a report on Namada. The report highlights Namada's technical innovations, such as the unified, asset-agnostic privacy set that its Multi-Asset Shielded Pool (MASP) provides and the programmable asset conversions enabled by its Convert Circuit (CC).
The report speaks to Namada's MASP and how it supports all asset types, both fungible and non-fungible, and it's one of Namada's defining features as a privacy-preserving blockchain. It offers a unified, asset-agnostic privacy set that aims to tackle the fragmentation issue present in the current privacy landscape.
Messari also emphasises Namada's compatibility with IBC and its native Ethereum bridge, as well as its commitment to connecting with more ecosystems in the future. Namada's success, as described in the report, would not compete with existing privacy protocols but instead will enhance them through unification.
The report goes on to explain Namada's main goal as a protocol: bringing the best privacy to multichain users today while enabling privacy-preserving applications that cannot be built on existing architectures.
Check out the full report to see how the team behind Namada is accomplishing this by developing self-sovereign technologies with a focus on privacy as a public good.
You can find the report on Messari here.